Aging in High Heels: Living a Life with Passion, Hope & Laughter (Paperback)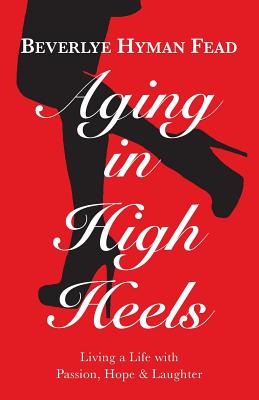 $21.00
Email or call for price.
Description
---
This book is part memoir and part inspiration, dealing with the subject of health, death of loved ones, forgetting, doctors' appointments, travel, exercise, nutrition, and more as you age. It is written with humor, and sometimes melancholy. It will resonate with those from their 50s through their 90s, clarifying what it's like to be not quite what you used to be but maybe more in a whole different way. This book tells the story of dealing with a disease, in this case, stage IV cancer, while growing older, managing to keep active physically and mentally, and finding time to help others, pay it forward, and share wonderful walks and laughter with friends. From growing up in the old Beverly Hills to divorcing and moving to Santa Barbara and making a new life, the author describes the feeling of "if I can do this, you can do it too." After being diagnosed with stage IV cancer, Beverlye Hyman Fead found a passion talking to cancer patients, giving back inspiration, writing books, making documentaries, and now focusing her time explaining her breakthrough generation, the "new old" that she is proud to be part of. At 81, photographer, writer, and speaker Beverlye Hyman Fead shows us how we can live a life with passion, hope, and laughter.