Overcome Neck & Back Pain (Paperback)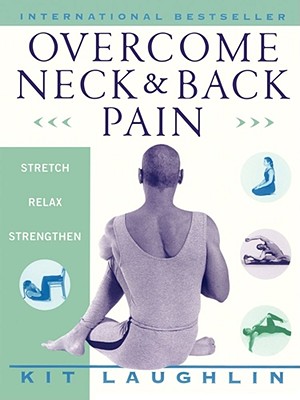 $21.95
Usually Ships in 3-5 Days
Description
---
If you suffer from back pain, as 85 percent of Americans do, you may think there is no way to bring about a complete end to your pain. Books, videos, and even doctors offer ways to manage the pain, but not to stop it. Finally there is a solution. Overcome Neck & Back Pain, the international bestseller, provides a means to end your back pain permanently through an easy-to-follow four-part program of structural analysis and correction, stretching, strengthening, and relaxing.
Kit Laughlin spent years suffering from back pain, and, in search of relief, even traveled to Japan, where he found the solution. Using the principles of hatha yoga, he developed a combination of Eastern and Western medicine that provides a way to stop back pain and even protect oneself from future injury.
Through clear, instructive photos and easy-to-follow instructions Overcome Neck & Back Pain shows the beginner how to use stretching, strengthening, and relaxation to end the pain. Overcome Neck & Back Pain also provides instruction in more advanced techniques, with an explanation of the principles behind the movements. The comprehensive text offers solutions for athletes and nonathletes, old and young alike.
If you've given up hope of curing your back pain, Overcome Neck & Back Pain provides the sensible solution you need.
About the Author
---
Kit Laughlin studied oriental medicine during a five-year stay in Japan and, on his return to Australia, was the Japanese ambassador's personal shiatsu practitioner. In 1988 he was asked to treat the prime minister of Japan during his visit to Australia, the first time a Westerner had been asked to provide such a service.
Laughlin was awarded a Master of Letters degree in 1992 from the Science Faculty of the Australian National University, and currently is doing research for a Ph.D. dissertation in which back pain is the key case study.
Laughlin originated the Posture & Flexibility and Strength & Flexibility courses that have been run by the Australian National University Sports Union for the last eleven years. Assisted by fourteen teachers whom he trained, Laughlin has taught these courses to thousands of students of all ages and levels of fitness, with proven results. He is the presenter of the acclaimed Overcome Neck & Back Pain seminars and the author of a forthcoming book, Introduction to Posture & Flexibility.