Damaged Goods (Paperback)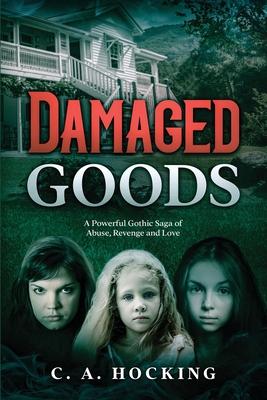 $21.99

Usually Ships in 3-5 Days
Description
---
A Gripping Gothic Saga of Abuse, Revenge and Love.
Three young sisters are trapped in a childhood of unrelenting abuse at the hands of their cruel father. In order to survive their nightmare, Helen, Sis and Sweetypie create a secret world for themselves where only their love for each other sustains them. But children grow up and the day comes when the sisters know they must end their torment, whatever it takes. They plot a brutal revenge on their father, but not all goes as planned.
Helen flees her family home and her beloved sisters. Fifty years after leaving, Helen returns to find Sis and Sweetypie much as she had left them. Or so it seems at first, until she discovers secrets within secrets and an act of vengeance that still haunts their lives. So begins a journey for each of them that will ultimately end in tragedy, closure and release.