A Family Guide to Covid: Questions & Answers for Parents, Grandparents and Children (Paperback)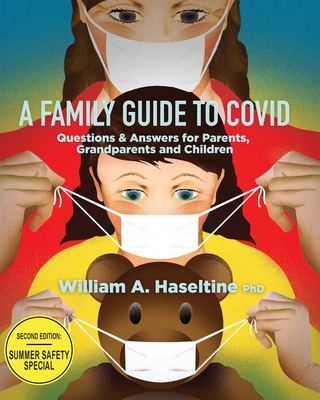 $26.40
Usually Ships in 3-5 Days
Description
---
In A Family Guide to Covid, William A. Haseltine answers tough questions about Covid-19 honestly, with equal measures of clarity and compassion.
A new disease has spread across our world. Schools have shut down, people around the world have been asked to stay home, businesses are shuttered, economies are crashing.
The sad state of affairs is not entirely new for Dr. Haseltine who remembers how polio overshadowed his young life. As he got older, he realized that diseases didn't just harm individuals, they crippled communities and devastated entire countries. He became a scientist, dedicating his life to understanding the diseases that threaten us most and figuring out ways to stop and prevent them.
Today, Dr. Haseltine finds that his children, his grandchildren and many of his friends and extended family members are coming to him with question after question. Why have our lives changed? Are my children in danger? When will this be over? Will there be a vaccine or a cure and if so, when? When will our lives return to normal?
This book attempts to answer those questions about COVID-19 honestly, with equal measures of clarity and compassion. It is written especially for those who are faced with the difficult task of not only protecting themselves, but of protecting their families, their children, their spouses, and their parents.
Split into two sections, the first section seeks to give answers to questions that children and grandchildren may ask. Each question has in fact been asked by someone under twelve, some as young as four and five. The second section provides short answers to many of the difficult questions adults from ages eighteen to one hundred and ten ask themselves to understand this new reality. Again these are real questions people have asked.
As our understanding of Covid-19 evolves, so too will this book. When a purchase is made, readers will be given entry to a password protected section of Dr. Haseltine's website. There, readers can download subsequent editions freely and have the most up to date answers to the most critical Covid questions of the day.
As Dr. Haseltine sees it, "Our children and grandchildren will one day look back as I do and remember a time when disease stalked the streets and changed their life. My hope is that some of those children will be inspired to dedicate their lives to science and medicine so that their own children and grandchildren and for that matter no child anywhere should have to endure what they did."