The Ego Tunnel: The Science of the Mind and the Myth of the Self (Paperback)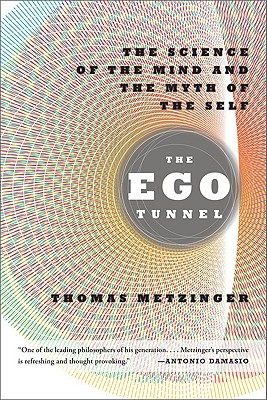 $21.59

Usually Ships in 3-5 Days
Description
---
Examine the inner workings of the mind and learn what consciousness and a sense of self really means - and if it even exists.
We're used to thinking about the self as an independent entity, something that we either have or are. In The Ego Tunnel, philosopher Thomas Metzinger claims otherwise: No such thing as a self exists. The conscious self is the content of a model created by our brain-an internal image, but one we cannot experience as an image. Everything we experience is "a virtual self in a virtual reality."But if the self is not "real," why and how did it evolve? How does the brain construct it? Do we still have souls, free will, personal autonomy, or moral accountability? In a time when the science of cognition is becoming as controversial as evolution, The Ego Tunnel provides a stunningly original take on the mystery of the mind.
About the Author
---
Thomas Metzinger directs the Theoretical Philosophy Group at the Johannes Gutenberg University in Mainz, Germany, and is an Adjunct Fellow at the Frankfurt Institute for Advanced Study. He is the former president of the German Cognitive Science Society and one of the founders of the Association for the Scientific Study of Consciousness. He has written and edited several books, among them Being No One; Conscious Experience; and Neural Correlates of Consciousness. He lives in Germany.
Praise For…
---
Library Journal
"Metzinger's intended audience is the lay reader, and he does a superb job of presenting his theory and introducing philosophical issues related to consciousness."

Booklist
"Groundbreaking. This sophisticated understanding of the brain as an ego machine accounts remarkably well for the lived experience of being someone, a someone who transforms a bombardment of stimuli into a seamless present while still engaging in off-line planning for the future and reflection on the past."

Bookforum
"Metzinger is crisp in his arguments and has a keen appreciation of essential ideas."