Death's Acre: Inside the Legendary Forensic Lab the Body Farm Where the Dead Do Tell Tales (Paperback)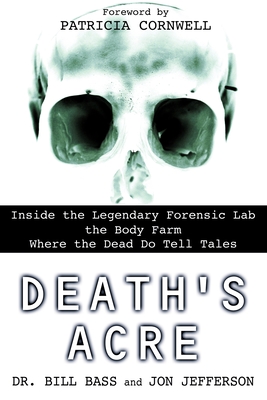 $17.00
Usually Ships in 3-5 Days
Description
---
Dr. Bill Bass, one of the world's leading forensic anthropologists, gained international attention when he built a forensic lab like no other: The Body Farm. Now, this master scientist unlocks the gates of his lab to reveal his most intriguing cases-and to revisit the Lindbergh kidnapping and murder, fifty years after the fact.
About the Author
---
Dr. Bill Bass, a legend in forensic circles, has assisted with hundreds of cases for the FBI and numerous other law-enforcement agencies. He created the world's first laboratory devoted to human decomposition: the University of Tennessee's Anthropology Research Facility. He has written or coauthored more than two hundred scientific publications, many based on murder cases and other mysteries he has helped to prosecute or solve. A gifted teacher, he has been named "National Professor of the Year" by the Council for Advancement and Support of Education.
Jon Jefferson is a veteran journalist, science writer, and documentary filmmaker. His writing has been featured by The New York Times, Newsweek, USA Today, and Popular Science.