Solution-Oriented Hypnosis: An Ericksonian Approach (Paperback)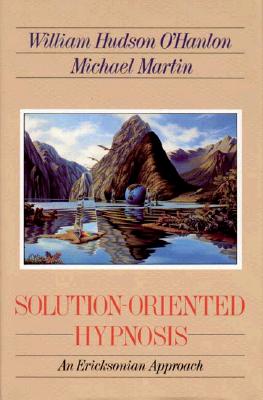 $31.63

Usually Ships in 3-5 Days
Description
---
Demystification has become an intellectual buzzword; finally, we have a book that accurately fits the definition.
When most people think of "hypnosis" they imagine either a sinister, Mesmeresque figure declaring to his subject "you're getting sleepier and sleepier ... your eyelids are getting heavier and heavier, you vill go into trance," or an entertainer compelling a subject to "cluck like a chicken." In this comprehensive introduction to hypnosis based on the pioneering work of Milton H. Erickson, Bill O'Hanlon demystifies the concept of "trance" and "hypnosis." He goes to the heart of the subject by answering the question: "What is trance?" But be forewarned: This is no dry, formal discourse on trance induction techniques. Rather, readers are invited to share the experience of attending one of O'Hanlon's lively and popular two-day workshops on Ericksonian hypnosis. In an energetic and often humorous manner, O'Hanlon takes his audience through the basics of trance induction and explains the how, what, and why of hypnosis. Readers familiar with Erickson's work will be delighted at the author's Class of Problems/Class of Solutions approach, which deconstructs Ericksonian interventions and provides a powerful new tool in directing clients toward solution. Each individual element of trance induction is explained clearly, through the use of case examples, demonstrations, and audience participation exercises. The book's gradual approach takes readers through the hypnotic process in a step-by-step fashion, increasing their skills and confidence.
About the Author
---
Bill O'Hanlon, is a founder of Possibility and Inclusive Therapies and is the author or coauthor of more than thirty books, including Out of the Blue, Becoming A Published Therapist, and Quick Steps to Resolving Trauma. He is a Diplomate, Board Member, Fellow and Master Therapist in the American Psychotherapy Association and was awarded the "Outstanding Mental Health Educator of the Year" in 2001 by the New England Educational Institute. He lives in Santa Fe, New Mexico. Visit his website for more information: BillOHanlon.com.
Praise For…
---
O'Hanlon's books are always filled with precious clinical nuggets.
— The Milton H. Erickson Foundation Newsletter