African Presidential Republics (African Governance) (Paperback)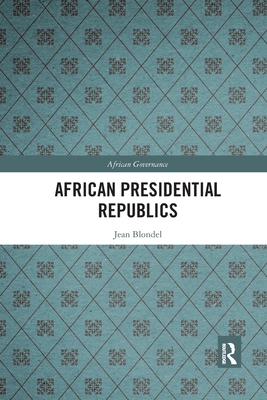 $48.95

Usually Ships in 3-5 Days
Description
---
This book provides a systematic assessment of the behaviour of some relatively successful presidents in African presidential republics, examining the part played by presidents in the development of their countries.
Using two groups of case studies, African Presidential Republics examines the variations between presidential republics within Africa since decolonisation. Jean Blondel divides the ten countries studied into those in which presidents had always been elected regularly, namely Botswana, Mozambique, Namibia, Senegal and Tanzania, and those in which there was irregularity in the appointment of presidents, namely Benin, Uganda, Ghana, Liberia and Nigeria. The case studies analyse the manner in which presidential republics have manifested themselves in Africa, exploring the argument that the presidential republic is one of the key institutional arrangements likely to lead societies towards development.
African Presidential Republics will be of interest to students and scholars of African politics, comparative politics and political leadership.
About the Author
---
Jean Blondel is Professor Emeritus at the Euorpean University Institute, Italy.