Becky: The Life and Loves of Becky Thatcher (Paperback)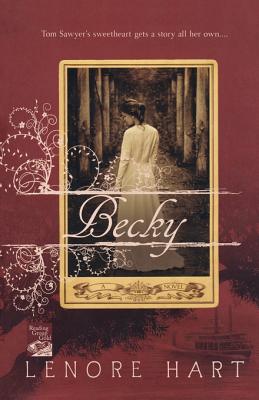 $26.99

Usually Ships in 3-5 Days
Description
---
Becky Thatcher wants to set the record straight. She was never the weeping ninny Mark Twain made her out to be in his famous novel. She knew Samuel Clemens before he was "Mark Twain," when he was a wide-eyed dreamer who never could get his facts straight. Yes, she was Tom's childhood sweetheart, but the true story of their love, and the dark secret that tore it apart, never made it into Twain's novel.

Now married to Tom's cousin Sid Hopkins, Becky has children of her own to protect while the men of Missouri are off fighting their "un-Civil" War. But when tragedy strikes at home, Becky embarks on a phenomenal quest to find her husband and save her family---a life journey that takes her from the Mississippi River's steamboats to Ozark rebel camps, from Nevada's silver mines to the gilded streets of San Francisco.

Time and again, stubborn but levelheaded Becky must reconcile her independent spirit and thirst for adventure with the era's narrow notions of marriage and motherhood. As she seeks to find a compromise between fulfillment and security, she also grapples with ghosts of her past. Can she forgive herself, or be forgiven, for the lies she's told to the men she's loved? Will she ever forget the maddening, sweet-talking, irresponsible Tom Sawyer, the boy who stole her heart as a little girl? And when she is old, and Huck and Tom and Twain only memories, whose shadow will still lie beside her?
About the Author
---
Lenore Hart is the author of Ordinary Springs, Waterwoman, and other novels. Her work has been featured on Voice of America, in Poets & Writers Magazine, and on the PBS series Writer to Writer. She teaches creative writing at Wilkes University in Pennsylvania and Old Dominion University in Virginia. She lives on the Eastern Shore of Virginia with her husband, novelist David Poyer, and their daughter.
Praise For…
---
"An engaging visit with old friends." —People Magazine

"Those curious to know the fate of Tom Sawyer's puppy love will enjoy this deft sequel, which finds crybaby Becky all grown up--and a firebrand." —Good Housekeeping

"Mark Twain is a tough act to follow, but Hart does her heroine justice." —Publishers Weekly