Warriors #1: Into the Wild (Warriors: The Prophecies Begin #1) (Paperback)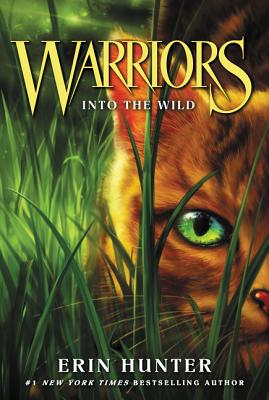 $9.99

Should Be On Our Shelves Now
Description
---
Epic adventures. Fierce warrior cats. A thrilling fantasy world. It all begins here. 
Read the book that began a phenomenon—and join the legion of fans who have made Erin Hunter's Warriors series a #1 national bestseller.
For generations, four Clans of wild cats have shared the forest according to the laws laid down by their ancestors. But the warrior code has been threatened, and the ThunderClan cats are in grave danger. The sinister ShadowClan grows stronger every day. Noble warriors are dying—and some deaths are more mysterious than others.
In the midst of this turmoil appears an ordinary housecat named Rusty . . . who may turn out to be the bravest warrior of them all.
About the Author
---
Erin Hunter is inspired by a love of cats and a fascination with the ferocity of the natural world. In addition to having great respect for nature in all its forms, Erin enjoys creating rich mythical explanations for animal behavior. She is the author of the Warriors, Seekers, Survivors, Bravelands, and Bamboo Kingdom series. Erin lives in the UK.
Praise For…
---
"I love it! Erin Hunter made the best novel I've read since Harry Potter! Full of adventures, battling clans, and a classic good vs. evil theme, this is a great book for kids who love fantastical stories or love cats." — Brightly
"A suspenseful animal adventure. Teen readers will readily identify with Firepaw's strenuous efforts to fit into the group, applaud his courage to follow his own convictions, and rejoice at the promised sequel." — Kirkus Reviews
"Action-packed adventure. Certain to please any young reader who has ever wondered what dreams of grandeur may haunt the family cat." — Publishers Weekly
"The first spine-tingling episode in the planned Warriors series. Sure to appeal to followers of Brian Jacques' ongoing Redwall series." — ALA Booklist
"The author has created an intriguing world with an intricate structure and mythology, and an engaging young hero." — School Library Journal
"The series is patterned in the style of classics by J.R.R. Tolkien or Brian Jacques. It will hook fantasy fans immediately. Read this, and you'll never look at your plain old tabby the same way again." — Cleveland Plain Dealer
"You sweat during the intense parts and cry during the sad times. You'll want to read the whole series over and over again." — Atlanta Journal-Constitution