The Round House: A Novel (Paperback)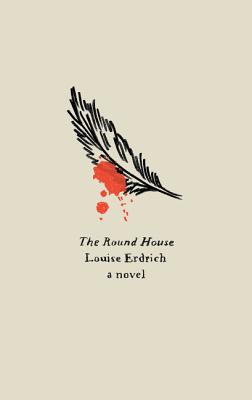 $10.00
Email or call for price
October 2012 Indie Next List
---
"When 13-year-old Joe's world is shattered by a horrific crime perpetrated against his mother, he seeks to right the wrong. Erdrich masterfully lets the reader experience this period in Joe's life through his eyes. His world is drawn with sure strokes, and his family and their traditions and his friends and their exploits are convincing and real. Erdrich offers a view of life on an Ojibwe reservation as alternately rich in culture and disheartening in its injustice, poverty, and disrespect. Compelling and immediate, The Round House is a mesmerizing book."
— Jenny Lyons, The King's English, Salt Lake City, UT
Description
---
Winner of the 2012 National Book Award, Louise Erdrich's masterful novel is now available in a limited Olive Edition.
One Sunday in the spring of 1988, a woman living on a reservation in North Dakota is attacked. The details of the crime are slow to surface because Geraldine Coutts is traumatized and reluctant to relive or reveal what happened, either to the police or to her husband, Bazil, and thirteen-year-old son, Joe. In one day, Joe's life is irrevocably transformed. He tries to heal his mother, but she will not leave her bed and slips into an abyss of solitude. Increasingly alone, Joe finds himself thrust prematurely into an adult world for which he is ill prepared.
While his father, a tribal judge, endeavors to wrest justice from a situation that defies his efforts, Joe becomes frustrated with the official investigation and sets out with his trusted friends, Cappy, Zack, and Angus, to get some answers of his own. Their quest takes them first to the Round House, a sacred space and place of worship for the Ojibwe. And this is only the beginning.
"The novel showcases her extraordinary ability to delineate the ties of love, resentment, need, duty and sympathy that bind families together…a powerful novel."                                                                                                                                                                                                                                                                                              --New York Times
About the Author
---
Louise Erdrich, a member of the Turtle Mountain Band of Chippewa, is the author of many novels as well as volumes of poetry, children's books, and a memoir of early motherhood. Her novel The Round House won the National Book Award for Fiction. Love Medicine and LaRose received the National Book Critics Circle Award for Fiction. Erdrich lives in Minnesota with her daughters and is the owner of Birchbark Books, a small independent bookstore. Her most recent book, The Night Watchman, won the Pulitzer Prize. A ghost lives in her creaky old house.
Praise For…
---
"Wise and suspenseful…Erdrich's voice as well as her powers of insight and imagination fully infuse this novel…She writes so perceptively and brilliantly about the adolescent passion for justice that one is transported northward to her home territory."
— Elizabeth Taylor, Chicago Tribune

"Erdrich has given us a multitude of narrative voices and stories. Never before has she given us a novel with a single narrative voice so smart, rich and full of surprises as she has in The Round House…and, I would argue, her best so far."
— NPR/All Thing's Considered

"THE ROUND HOUSE is filled with stunning language that recalls shades of Faulkner, García Márquez and Toni Morrison. Deeply moving, this novel ranks among Erdrich's best work, and it is impossible to forget."
— USA Today

"Emotionally compelling…Joe is an incredibly endearing narrator, full of urgency and radiant candor…the story he tells transforms a sad, isolated crime into a revelation about how maturity alters our relationship with our parents, delivering us into new kinds of love and pain."
— Ron Charles, Washington Post

"The novel showcases her [Erdrich's] extraordinary ability to delineate the ties of love, resentment, need, duty and sympathy that bind families together…[a] powerful novel."
— Michiko Kakutani, New York Times

"A gripping mystery with a moral twist: Revenge might be the harshest punishment, but only for the victims. A-"
— Entertainment Weekly

"Moving, complex, and surprisingly uplifting…likely to be dubbed the Native American TO KILL A MOCKINGBIRD"
— Parade, Fall's Best Books

"Erdrich never shields the reader or Joe from the truth…She writes simply, without flourish."
— Philadelphia Inquirer

"An artfully balanced mystery, thriller and coming-of-age story…this novel will have you reading at warp speed to see what happens next."
— Minneapolis Star Tribune

"Erdrich's bittersweet contemplation of love and friendship, morality and generativity…result in a tender, tough coming-of-age tale."
— Cleveland Plain Dealer