Love Medicine: Newly Revised Edition (Paperback)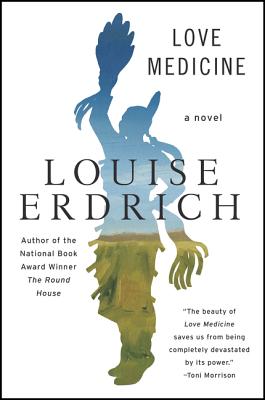 Description
---
Set on and around a North Dakota Ojibwe reservation, Love Medicine—the first novel by bestselling, National Book Award-winning author Louise Erdrich—is the epic story about the intertwined fates of two families: the Kashpaws and the Lamartines.
With astonishing virtuosity, each chapter draws on a range of voices to limn its tales. Black humor mingles with magic, injustice bleeds into betrayal, and through it all, bonds of love and family marry the elements into a tightly woven whole that pulses with the drama of life.
Filled with humor, magic, injustice and betrayal, Erdrich blends family love and loyalty in a stunning work of dramatic fiction
About the Author
---
Louise Erdrich, a member of the Turtle Mountain Band of Chippewa, is the author of many novels as well as volumes of poetry, children's books, and a memoir of early motherhood. Her novel The Round House won the National Book Award for Fiction. Love Medicine and LaRose received the National Book Critics Circle Award for Fiction. Erdrich lives in Minnesota with her daughters and is the owner of Birchbark Books, a small independent bookstore. Her most recent book, The Night Watchman, won the Pulitzer Prize. A ghost lives in her creaky old house.