Pools: Good Ideas (Paperback)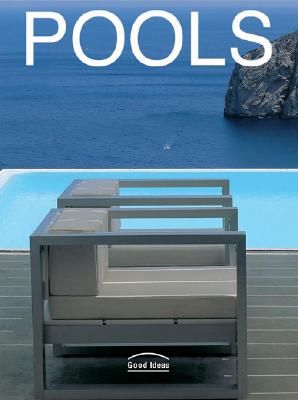 $24.95
Email or call for price
Description
---
Newly-issued in the series' paperback format, Pools: Good Ideas surveys both spectacular and affordable pools located all over the world.Hundreds of examples of extraordinary pools are examined in depth through visually appealing images, designer's sketches and descriptive texts. The richness of the architectural elements and the sheer beauty of the pools themselves come through on every page. It is the ultimate reference book for pool design, one of the fastest growing design areas in new home construction and home remodeling. Architects who have featured work include Eli Mouyal (Morocco), Tomas Wegner (Germany), Guillem Mas (Spain), Juan de los Rios (Mexico), Christhopher Taverna (France), Charles Boccara (France), B&B Estudio de Arquitectura (Spain), Bruno Lafforgue (Italy), Marco Emili (Italy), Ramon Esteve (Spain), Françoise Pialoux (France), Bruno Lafourcade (Morocco), Victor Espositio (Chile), Unicorn Architects (USA), and Patrick Genard (USA).
About the Author
---
Christina Montes is the editor of Country Weekend Homes and Beach Weekend Homes previously published by Harper Design International, and also contributes to various magazines specializing in decoration and interior design and she lives in Barcelona, Spain.
Fanny Tagavi is a journalist specializing in design, decoration and current events and has contributed to numerous European publications.